img src="https://jelly.mdhv.io/v1/star.gif?pid=rnJz6d3lj7Ek3TTjpP2exzVMFrOJ&src=mh&evt=hi" style="display: none;" width="0" height="0">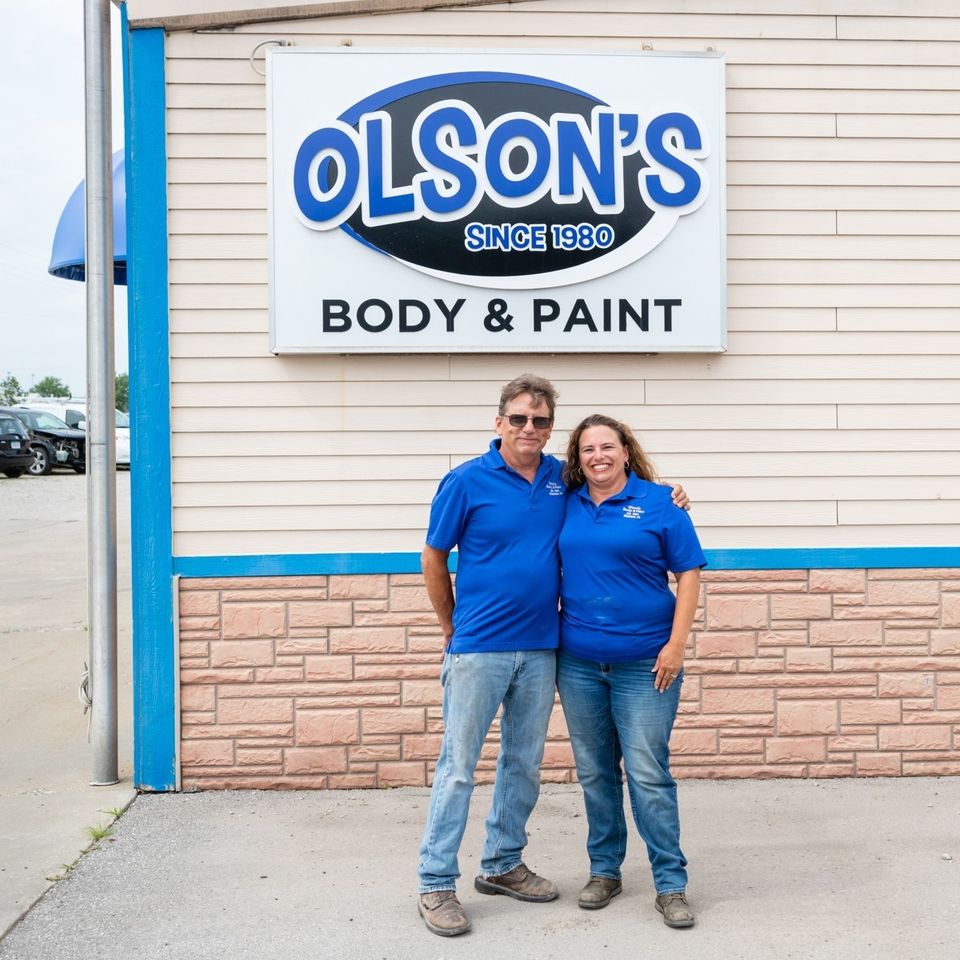 Experience You Can Trust
Olson's Body and Paint was started by Marty & Dennis Olson in December of 1980 with the goal of providing affordable quality auto body and paint repairs to the Waukee and surrounding areas. Since that time there have been many changes in the automotive manufacturing & collision repair industries. Olson's Body & Paint has worked hard to update in order to meet the needs of a changing market.

After the loss of Marty in 2007 Dennis and the rest of the team have strived to continue the principles that the business was founded on.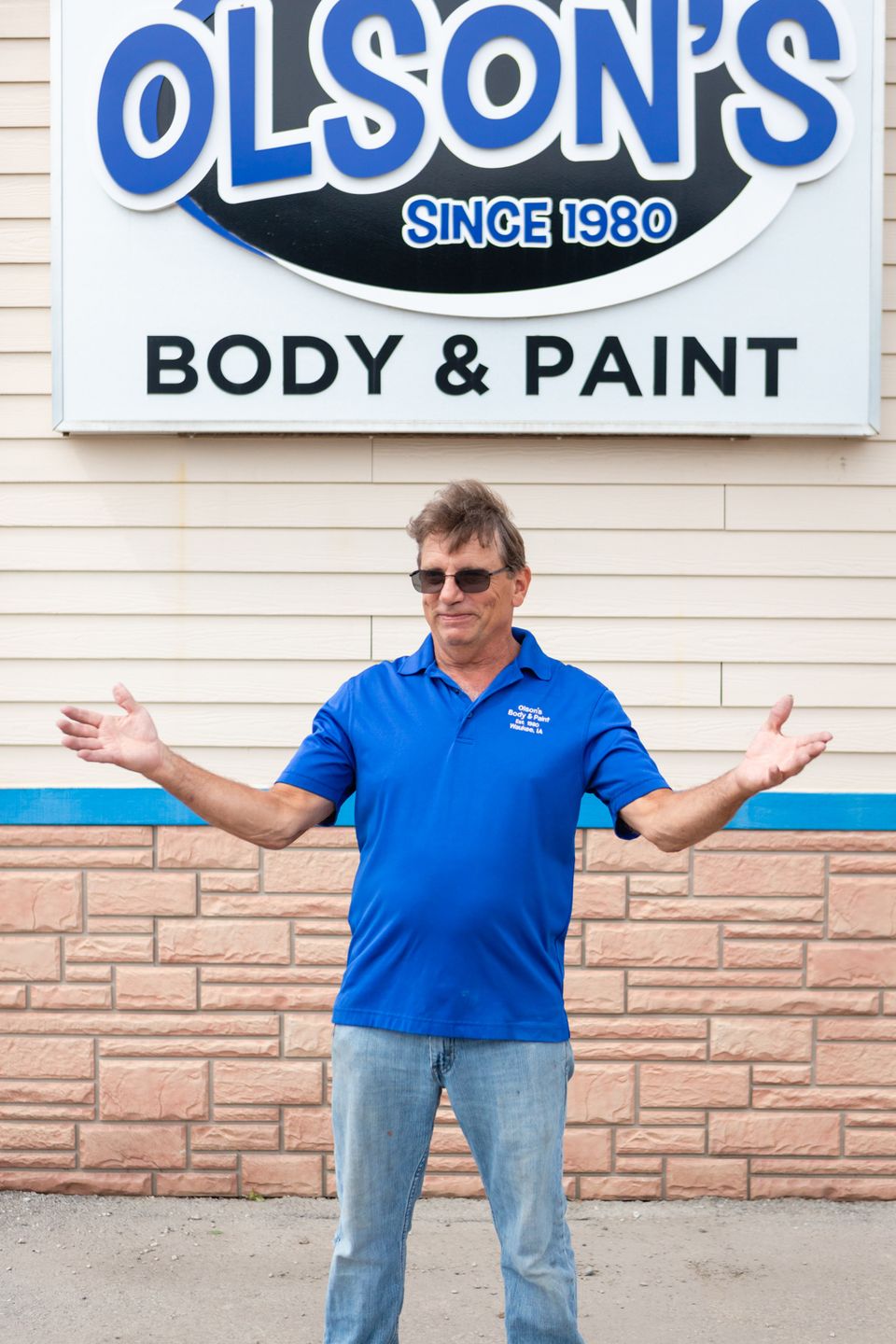 Dennis Olson
Owner, Operator, President

Dennis Olson has been in the industry for more than 40 years — since Jan. 15, 1978. He and his brother started Olson's Paint and Body in Waukee from the ground up, so he has experience in every position in the industry. He has been self-employed since he was 22. He and his wife met in the seventh grade, dated through high school, and have been married for almost 42 years. He enjoys boating, spending time at the lake house, camping, and being with his family, which includes three grandkids now.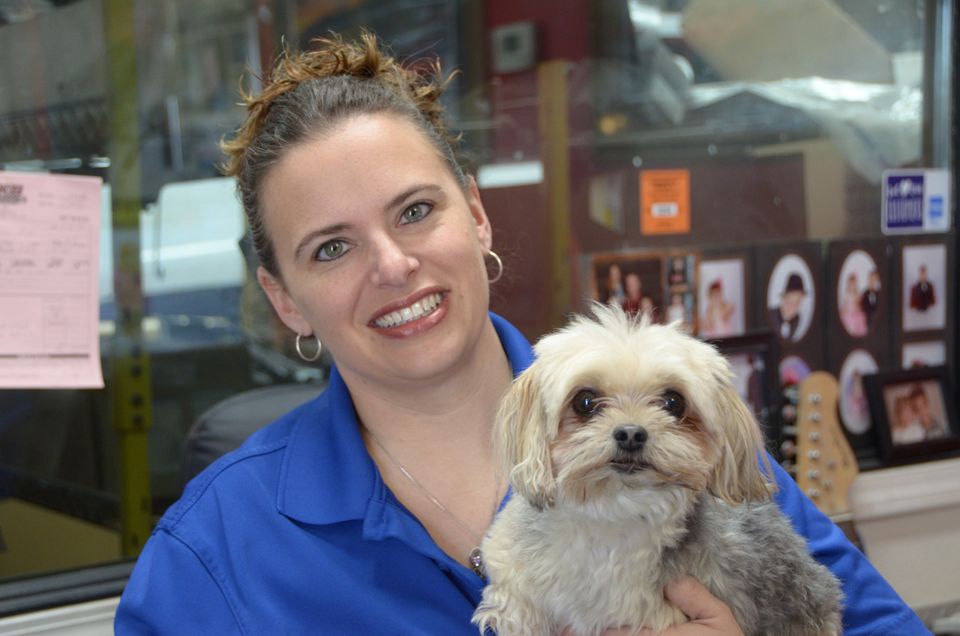 Samantha Long
Office Manager

In her 13 years of experience, Sam, as her friends call her, has worked as an estimator, organizer, in HR and in customer service at Olson's Paint and Body in Waukee. She has a Master's degree in Body Shop Management and is a Certified Substance Abuse Counselor. She enjoys "boating, floating and just being at the lake!"


Shane Andersen
Estimator

In his 25 years of experience, Shane has held a variety of positions, including technician, insurance adjuster, shop foreman and estimator. In his free time, he enjoys shooting, hunting, fishing, going to the cabin and attending his kids' sporting events. Customers may not realize he can auctioneer — "but I have just never pursued it" — and is left-handed!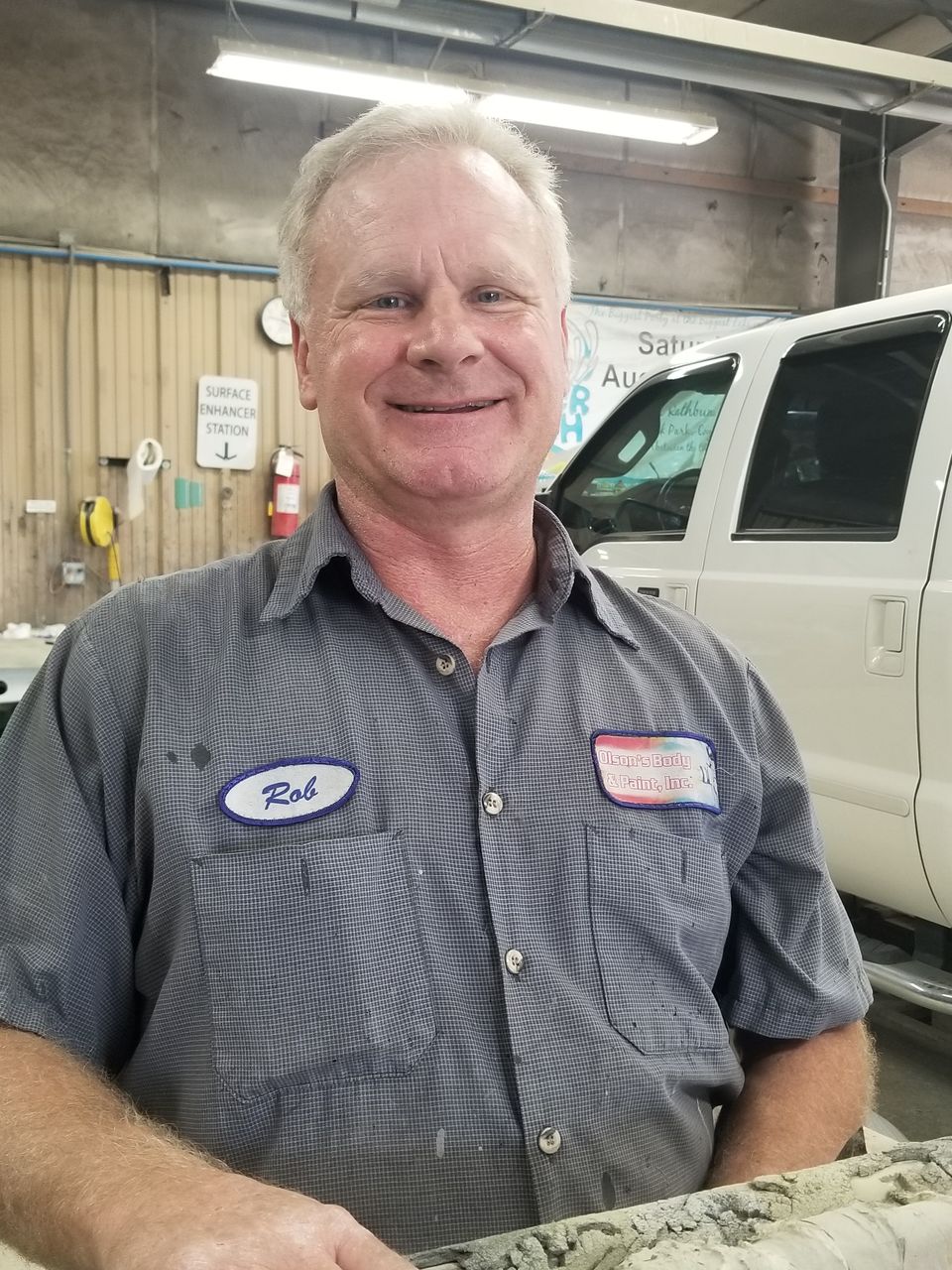 Rob Seifert
Painter and Technician

A painter and technician at Olson's Paint and Body in Waukee since 2015, Rob has been in the industry for 30 years. Outside of work, he enjoys hunting, fishing and working on cars. He says he is "definitely a local boy." He has only lived in two counties in Iowa: Polk County and Dallas County.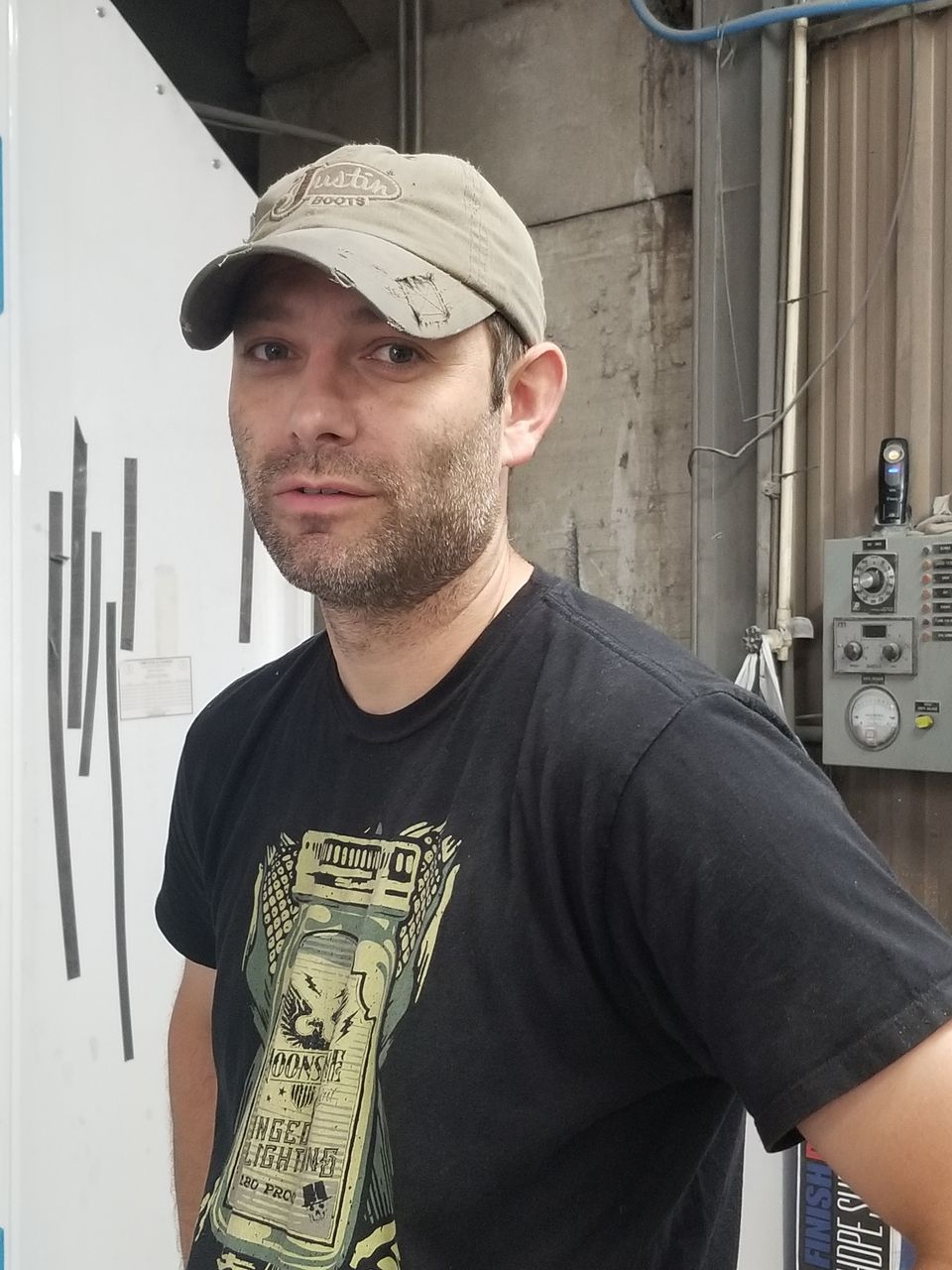 Justin Henriksen
Painter and Technician
Justin has worked in the industry as a technician and a painter since 1999. He has been with Olson's Paint and Body in Waukee for the last six years. He not only enjoys working on cars as a career, but, in his spare time, he admits, "I tend to work on cars!" He says he is interested in pretty much anything mechanical (cars, trains, etc.), and he loves learning about and looking at architecture.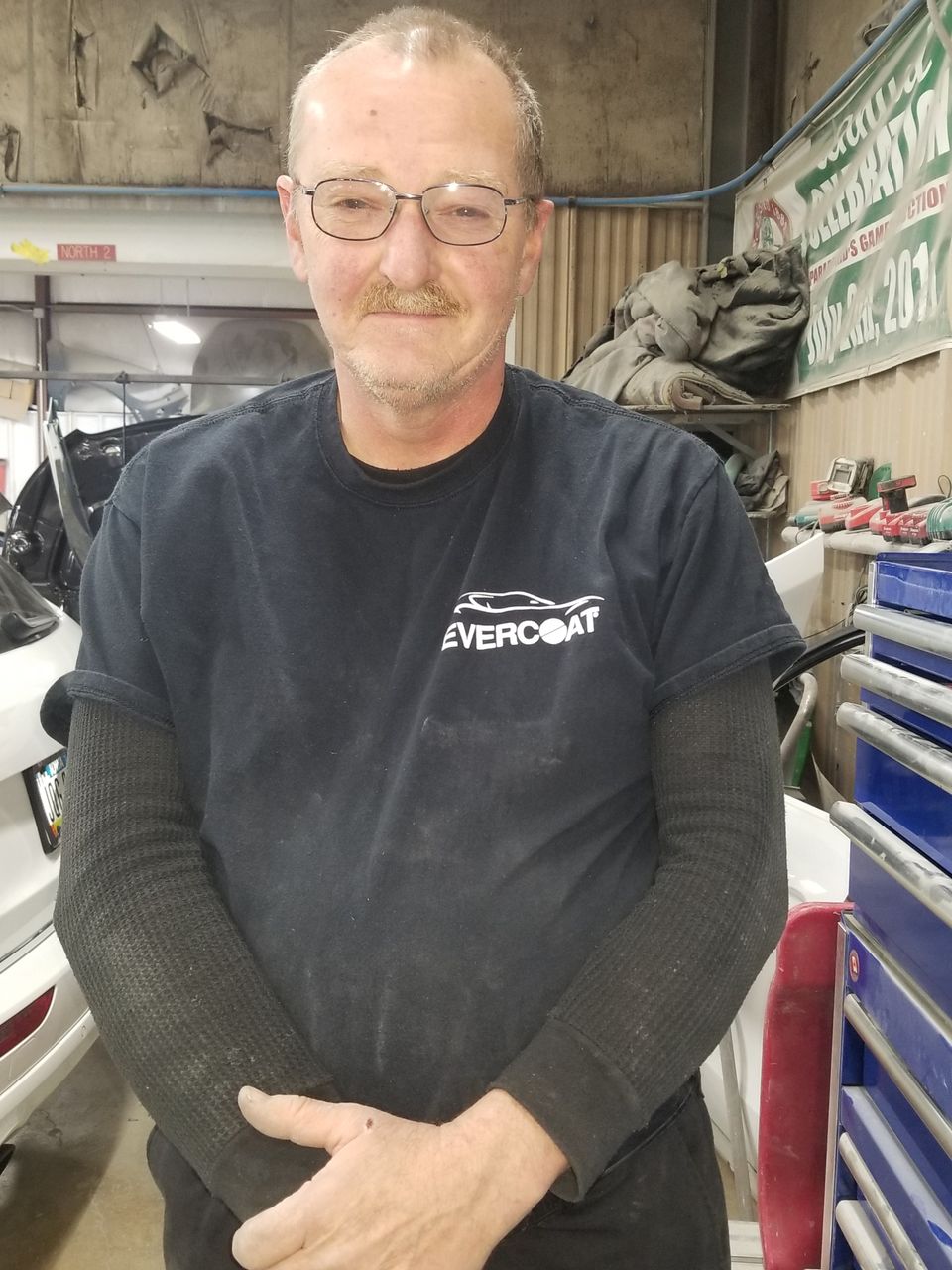 Steve Nelson
Painter and Technician
Steve has 40 years in the business under his belt — 20 years as a combo technician (painter and technician) and another 20 years as technician. When not working he enjoys following NASCAR and likes to just "relax!" His favorite vehicles to work on are Chevys. He lived in Minnesota for 20 years and jokes that he "moved back to Iowa because of all the bad drivers."
"I needed my license plate changed. They did it for no charge. Fast and friendly. Hope I never need collision repairs, but if I do I will go to Olson's Body & Paint!"
Kari F.